Residential Electric Services
As a homeowner, keeping your house in perfect condition is important to you—and that includes your electrical system. You want to know that a knowledgeable, qualified professional is ready to respond to your needs. Direct Electric LLC is located in Columbus, Ohio and can handle everything from installations to repairs. Contact us today at (614) 989-3051, and leave your home wiring securely in the hands of a skilled master electrician.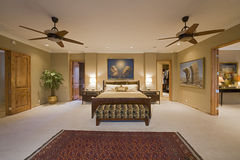 Install Ceiling Fan
Indoor and Outdoor Installations
Installing a ceiling fan might seem simple when you're standing in the store looking at the box. However, anyone who's tried to install their own ceiling fan wiring, flat-screen TV, home network, or porch lighting can tell you that it's best to leave any and all home wiring to a professional electrician. Whether you want to cool off and save energy with a ceiling fan or illuminate your dark driveway, we have the electrician for the job.
Troubleshooting
Faulty outlets and electrical shorts are a routine part of home ownership. When you're mystified by a tripping breaker or flickering light, it's time to call an electrician. At Direct Electric LLC., we will travel up to fifty miles to reach clients across Columbus, Ohio and nearby areas including Pickerington, New Albany and more. Your time and money are important, so we work quickly and efficiently to get the job done right the first time.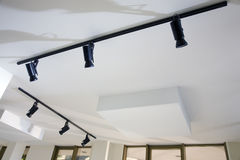 Lighting Design
Professional lighting design is an important part of making a room comfortable, welcoming, and well lit. Placement and direction are just a couple of the factors we take into consideration when we perfect your residential lighting. A high-quality light installation will not only brighten workspaces and complement your décor, but can also reduce your electrical costs.
Remodeling and Rewiring
Remodel your kitchen, bathroom, basement, or den without worrying about the wiring. Have a particular place you've always wanted an outlet? Tell us where and we can make it happen. Beginning with the planning stage, we work with contractors to flawlessly integrate electrical wiring into both new and existing walls, floors, and ceilings.
Storm Damage Repair
When natural disasters strike, wiring is often damaged. Our licensed electricians have ample experience repairing and replacing wiring damaged by lightning strikes, floods, tornadoes, and other acts of nature. We'll do our part to make your recovery from the storm as smooth and painless as possible.
High-Quality Electric Service
When you need an electrician in the Columbus area, Direct Electric LLC is the place to call. Contact us at (614) 989-3051 to set up a free consultation. In addition to our residential services, we also offer troubleshooting and maintenance for commercial clients, install Generac™ generators, and work with contractors to install wiring in new builds.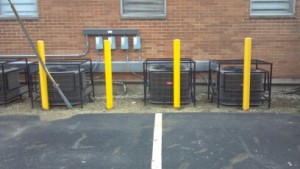 Commercial Electric Services
Frustrated with your business's faulty wiring or inefficient lighting? Or are you perhaps looking for an electrical contractor to install wiring in your brand new building? No matter what your needs are, Direct Electric LLC can meet them. Our commercial services division employs several highly trained industrial electricians who work with architects, inspectors, and building personnel in the Columbus, Ohio area to ensure smooth and speedy job completion. Contact us today at (614) 989-3051 for a free quote or to set up a consultation.
In addition to lighting design and lamp updating, we also offer relamping, rewiring, transformers, Generators, lighting Design, Security Lighting -Parking Lot Lighting, Rewiring, Specialty Receptacles, Code Corrections, Remodeling, New Construction and parking lot lighting services. Our experienced and professional technicians have installed lights in retail stores, fast food restaurants, office buildings, and more.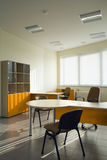 New Businesses
When you're constructing a building or conducting a white box build out for your brand-new business, it's important ensure your employees and clients are provided with ample lighting and access to power. Effective lighting, good outlet placement, and efficient load distribution are just a few of the things we take into account when wiring a commercial electrical system.
We work closely with construction companies and architects to implement a wiring system that is not only efficient, but also fully integrated into the structure of your building. No matter how big or small your business is, Direct Electric LLC is the right choice for reliable electricity.
Electrical Repairs and Maintenance
An electrical fault can be a business's worst nightmare. You have to put your customers' needs on pause while you try to solve the problem, costing you time and money. Call us at (614) 989-3051 as soon as a problem develops, and we'll solve it as quickly as possible. We'll even install preventative measures to forestall future problems. Our electrical contractors can also restore systems after storms, fires, or floods.
If you're worried about losing business during power outages, we have the solution. Direct Electric LLC installs Generac™ automatic standby generators, which have a ten-second blackout response time. Don't suffer revenue losses just because the power is out.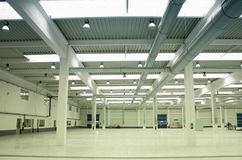 Industrial Lighting
Effective commercial lighting makes a big difference in both customer experience and employee productivity. Whether you own a spacious retail store, manufacturing plant or want to brighten your workers' cubicles, Direct Electric's experienced lighting designers have the perfect solution. We can even update your inefficient incandescent office lighting to LED lights, which use up to 80% less power.
High-Quality Electrical Service 
In today's connected world, electricity is essential for a business to function at optimal performance. Give your customers and employees reliable service by contacting us at (614) 989-3051. We proudly serve Columbus, Ohio and surrounding areas that include New Albany, Westerville and beyond. In addition to commercial services, we also offer residential services and electrical wiring for new builds.
Light Installation in New Builds
Building a new home is both exhilarating and terrifying. On one hand, you're excited about designing a place where your family will live, grow, and make memories together. On the other hand, you're stressed about making everything exactly perfect. You're thinking about flooring, wallpaper, countertops, bathroom fixtures, plumbing … and electricity. That's where Direct Electric LLC comes in. As electrical contractors, we work with many builders in central Ohio to install home electrical wiring that suits homeowners' specific needs. Contact us today at (614) 989-3051 to set up a consultation.
Personalized House Wiring
At Direct Electric LLC, we realize that each homeowner has a different set of home wiring needs. As a result, we personalize every new home to match the homeowner's requirements. Building a home is expensive enough without any additional costs, so your first in-home consultation is free. We'll spend this time getting to know you and discussing your new home's electrical system and light design.
Home Electrical Wiring
If you know where you want your outlets and home lighting to be, just tell us and we'll make it happen; if you're not so sure, we will make expert suggestions. Our electricians can also provide you with an automatic standby Generac™ generator, so you won't be inconvenienced every time the power goes out.
100% Customer Satisfaction
Your satisfaction is our paramount concern. Before we call a job complete, we do a final walk-through with you to inspect all wiring, switches, outlets, and lights. We want you to be completely happy with your new home's electrical system.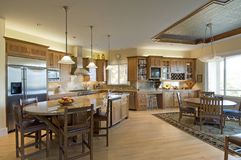 Maintaining Your Home's Wiring
Even the best wiring goes on the fritz from time to time. Our residential services division addresses troubleshooting needs, as well as tackling remodeling projects when you want to add to your home. We also install ceiling fans, indoor and outdoor LED home lighting, flat-screen TVs, and home networks; and we'll help you out when you're planning on rewiring a house. Contact us now at (614) 989-3051 for more information, or to set up a consultation.
High Quality Electric Service
Don't leave anything about your new home to chance. Contact us to set up your free consultation, or ask your builder to give us a call at (614) 989-3051. If you're looking for an experienced electrician in the Columbus, OH area to install wiring or lights in your new home or business, we also offer commercial services.